About Shooting Star Horse Farm
Established in 2013 by Chris Dick, owner and operator, Shooting Star Horse Farm is a horse boarding facility offering spacious stalls equipped with automated watering stations and padded flooring for horse comfort.
For those interested in riding lessons we work to provide a comfortable introduction to riding basics and encouragement through guided instruction to improve riding skills. We also provide training to improve horse responsiveness and performance. We cater to both the English and Western rider.
Our lessons are designed for children from the ages of 6 to 13 riding; whether you are a first time rider or ready to compete in the show arena. We take pride in our ability to provide each rider direction to focus on what they love.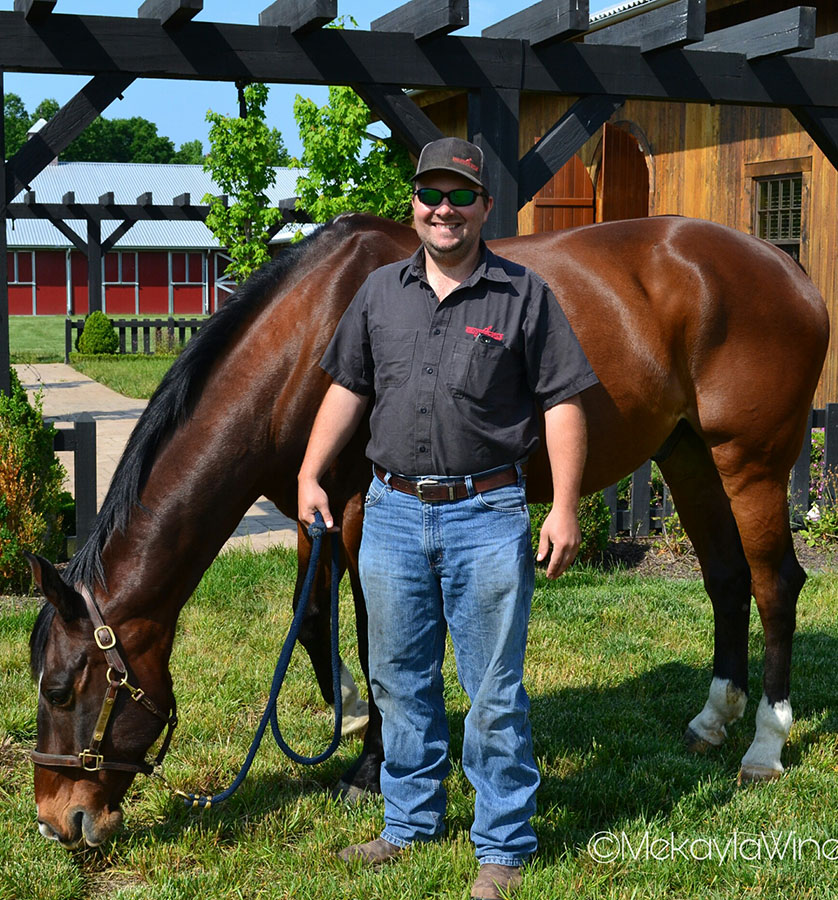 Chris Dick, Owner & Operator
Chris Dick began riding at age 5 and developed his passion for horses in high school when he kept his own horse. He attended the University of Findlay, attaining a degree in Western Equestrian Studies as well as a degree in Equine Business Management.
American Quarter Horse Association (AQHA)
He has shown at American Quarter Horse Association (AQHA) events in Western Pleasure and Western Riding. He has been Top 10 and finalist at the American Quarter Horse Youth Association (AQHYA) world show in Western Riding, Congress Champion, Congress top 10 multiple times, and multiple North Carolina Quarter Horse Association (NCQHA) circuit champion ship in Western Riding.
Fairland Ferguson was born in the historical town of Staunton Virginia. Her mother was a teacher of deaf children and her late father was an extremely accomplished metal sculptor.
Fairland
started riding at a young age but didn't get her own horse until 5th grade. Khadett, an untrained Arabian, is who she greatly acknowledges to be the horse that helped develop her as the rider she is because he was far from being "push button", as most children's horses are. She rode hunt seat and western pleasure until leaving for Coastal Carolina University to play basketball. She admits during that time that she had nothing to do with horses because she was away from home. In 2003,
Fairland
fell 68 feet off a cliff in Roanoke Virginia while on break before her junior year of university. She broke 46 bones and had smashed her face in 23 places.  Her cliff fall forced her to stop her basketball career and after almost a year of hospital stays and 13 surgeries, she returned to South Carolina to finish school. It was then that she started working with horses again at Dolly Parton's Dixie Stampede as a rider/performer….. which shortly turned into becoming a stunt rider for the show in the following years. In 2009,
Fairland
was sought after to join the world acclaimed internationally traveling horse spectacular Cavalia, a sister company to Cirque Du Soleil. There she was a stand out performer, trick rider, roman rider and lead spokesperson for them until they stopped touring in 2018. She has since done numerous segments highlighting her modeling, horse training career and stunt work as well as working for a local news station as a correspondent for special events. Ferguson also was a featured woman in a recent PBS series 'Unladylike 2020' that parallels standout women of the 20th century to their modern day comparisons, in which
Fairland
was showcased beside the late Sonora Carver.
Fairland
is easily found on google and other social media outlets. A combination of events brought her back home to the states where she has continued to train and ride horses of her own, client's horses, training the next generation of up and coming trick riders and using her fearless riding style to rehabilitate problem horses and find them safe homes.
Fairland
has a passion for horses and people alike and is so excited to bring her knowledge and expertise to Shooting Star.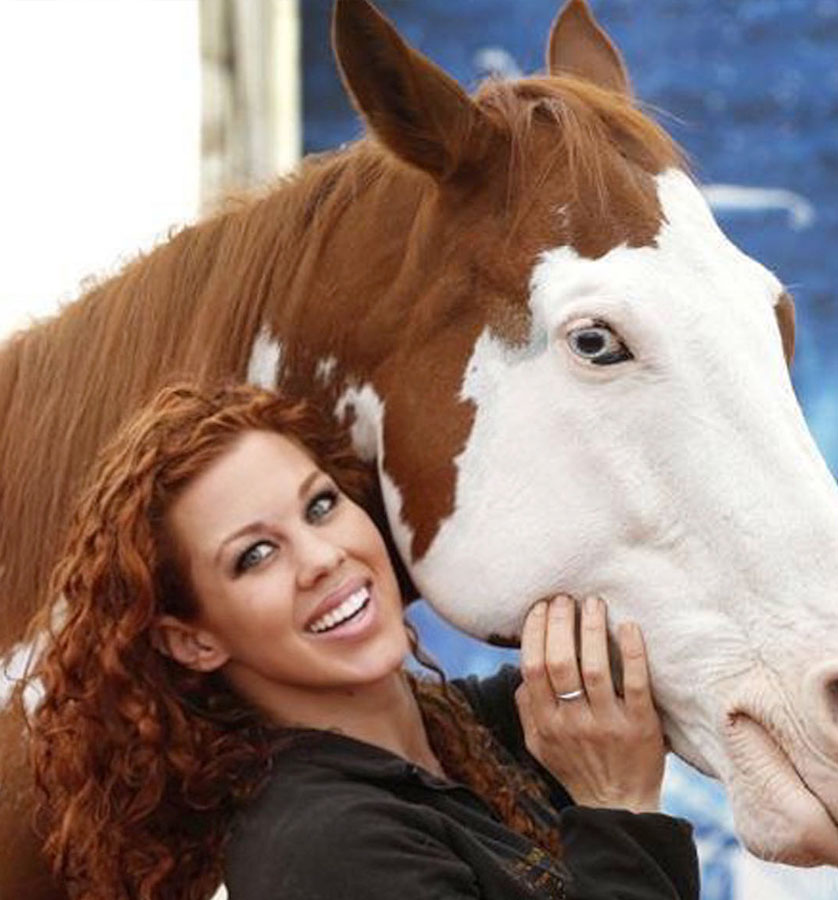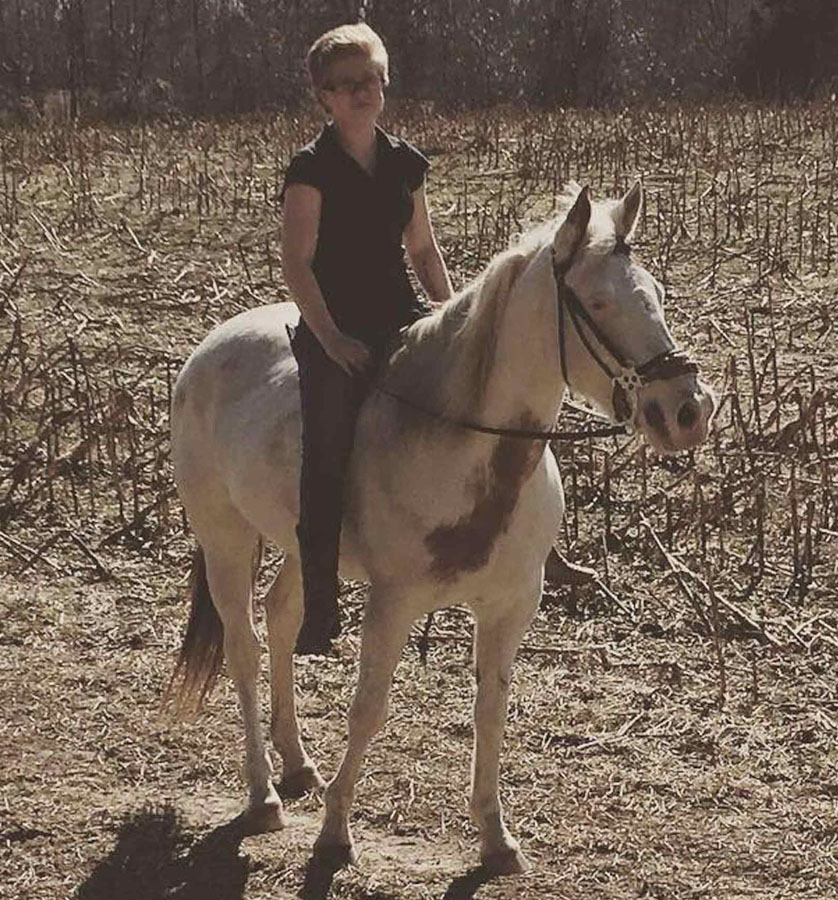 Rena Schneider, Head Caretaker
Rena is a Greensboro NC native who was born with a love of horses, riding, and working hard. She grew up driving a horse and buggy during her years in an Amish community, and later worked on a farm in SC rehabilitating injured polo horses. Rena has never met a horse she didn't love, and is passionate about making your horse feel at home here at Shooting Star.